Posted by AC on 26th Jun 2014
Brief History of the Infinity Symbol
The word infinity has been used in mathematics to describe sets or things that are uncountable. Similarly, in philosophy, infinity is a term used to describe the endless, immeasurable, and inconceivable. In religion, infinity is closely linked to the concept of God, the prime mover with no beginning or end.
The infinity symbol (∞) is also referred to as lemniscate in algebraic geometry, as first described by the 17th century Swiss mathematician Jacob Bernoulli. The infinity symbol shows a sideways figure of eight, or a curved circle with a point of intersection in the middle.
In the early 1700s, the infinity symbol started to acquire recognition from people as it appeared on the tarot card the Juggler. From then on, people have been fascinated with the idea of the infinity symbol as it is associated with the terms eternity and forever.
In the modern era, the infinity symbol is present not only in pop culture and literature, but also fashion, more specifically gold jewelry such as infinity rings, infinity necklaces, and infinity bracelets.
Infinity Jewelry Collection
Nowadays infinity rings, as a gift from a loved one, are recognized as a symbol of eternal love and devotion. If you are a man looking for a perfect anniversary or Valentine's gift for your loved one, infinity ring is a great idea as it will become a statement of your undying love for her. If you want to take your relationship to the next level, browse our diamond infinity rings collection and you will definitely find the perfect infinity ring that will fit your loved one's finger.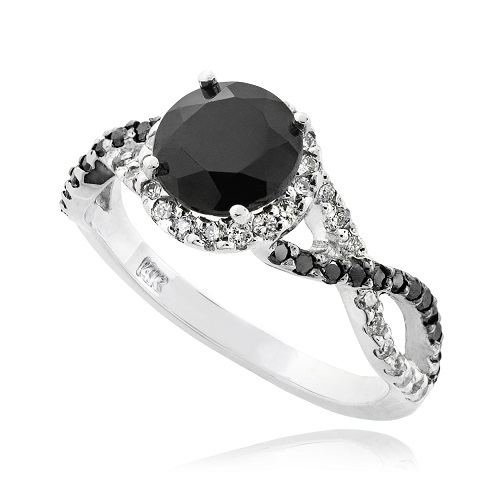 One of our best-selling diamond infinity rings is this Solid White Gold Black Diamond Infinity Ring. I admire the contrast of the black and the clear diamonds, complementing and balancing each other like Yin and Yang. The black diamond center stone, which weighs 1 ct, was actually the first thing that grabbed my attention. It is breathtaking juxtaposed to the small clear diamonds around it. I also love how the infinity symbols glide on both sides of the ring band, showing a symmetrical design. This ring is really a work of art. For more diamond infinity rings, please click here.
Infinity symbols could also be used as a symbol of everlasting friendship and filial relationship. Another great birthday gifts are the infinity necklaces and infinity bracelets. Nothing says it better than wearing an infinity friendship ring or best friends forever necklace that represents the strong bond between friends.
At Factory Direct Jewelry, you can find a wide selection of infinity symbol jewelry. For instance is the 14k Gold Infinity Heart Pendant Necklace with Diamonds. It showcases the image of a heart intertwined with the infinity symbol. With a total of 0.15 ct in diamond weight, this gold infinity necklace will definitely be worn in pride as it symbolizes a love that will never die.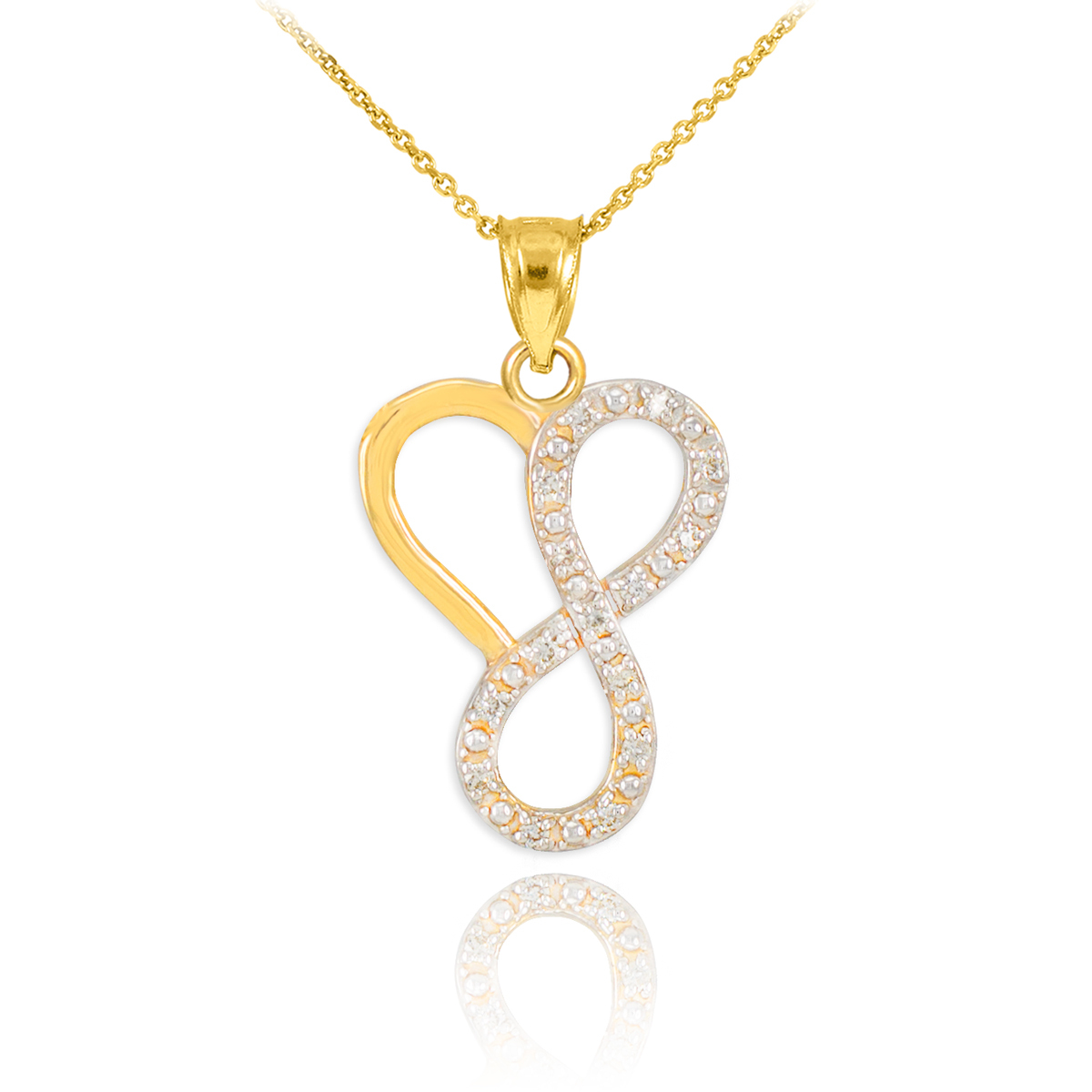 Our collections of infinity necklaces, infinity rings, and infinity bracelets are all individually hand polished. We make sure that our fine jewelry have the best quality. Check out our gold infinity jewelry collection that are sold at a reasonable price.
Here are some celebrities who wore the infinity symbol best: