Posted by AC on 27th Jan 2015
Wedding bands represent not only your bond as a couple, but also your lifetime commitment to be together through thick and thin. The tradition of wearing wedding bands started during the pre-historic times wherein the cavemen had a ritual to bind the spirits of the couple by tying a cord (made of grass) around each other's fingers. This lengthy grass was braided into a small rope and was also tied around their ankles or wrists. As civilization developed, the pre-historic marriage tradition of wearing braided grass around their finger evolved into wearing a gold wedding band that could stand the test of time. At factorydirectjewelry.com, we make it easier for you to choose the perfect wedding band for your soon-to-be spouse. We have a collection of wedding jewelry ranging from yellow gold hand hammered wedding bands to rose gold hand braided wedding bands.
The gold Celtic wedding band shows a distinct style, showing the fusion of Irish culture and the classic wedding band design. This merge in gold wedding jewelry makes the ring richer in meaning since the Irish Celtic knot symbolizes interconnection and eternity. The weave clearly represents the intertwining of the souls of two lovers, showing their union through marriage. Also available in two-tone gold and white gold, this unisex gold wedding band was uniquely crafted to perfection and individually polished by our best jewelry makers, ensuring superb quality of every product.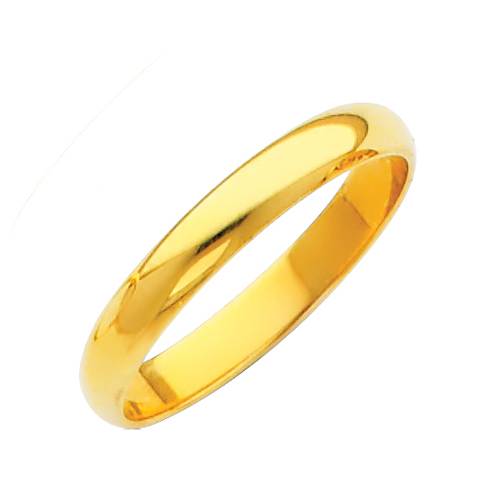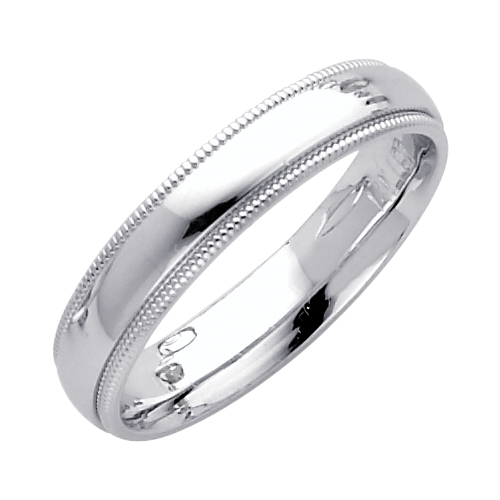 Browse our online store to find gold classic wedding bands that are sold at a reasonable price. We have white gold comfort fit wedding bands that have round edges, from slightly-domed comfort fit rings to heavy-domed wedding bands. Guaranteed for easier taking off and putting on, the gold comfort fit wedding bands are mostly recommended and preferred by men. Since their fingers are thicker, this type of wedding band provides comfort when squeezing over a finger.