Posted by AC on 22nd Jan 2015
You might have been thinking for weeks what to give your special someone this Valentine's Day. At Factory Direct Jewelry, we offer a wide selection of Valentine's Day gifts that will be perfect not only for your significant other, but also for you. One great idea is the matching his & her couples pendants. There is nothing sweeter than being proud of your girlfriend and telling the whole world how much she means to you. Here are some popular couple gifts for Valentine's Day:
One of our best selling items is the gold key of my heart pendant. Also available in white gold and rose gold, this yellow gold heart pendant shows the text script "He who holds the key can open my heart". It includes a detachable key that any man can proudly wear on his neck. With its very detailed handcrafted design, this gold pendant shows the artistry of our jewelry makers. This gold heart pendant symbolizes the powerful bond between lovers, and it acts as a statement of their endless love.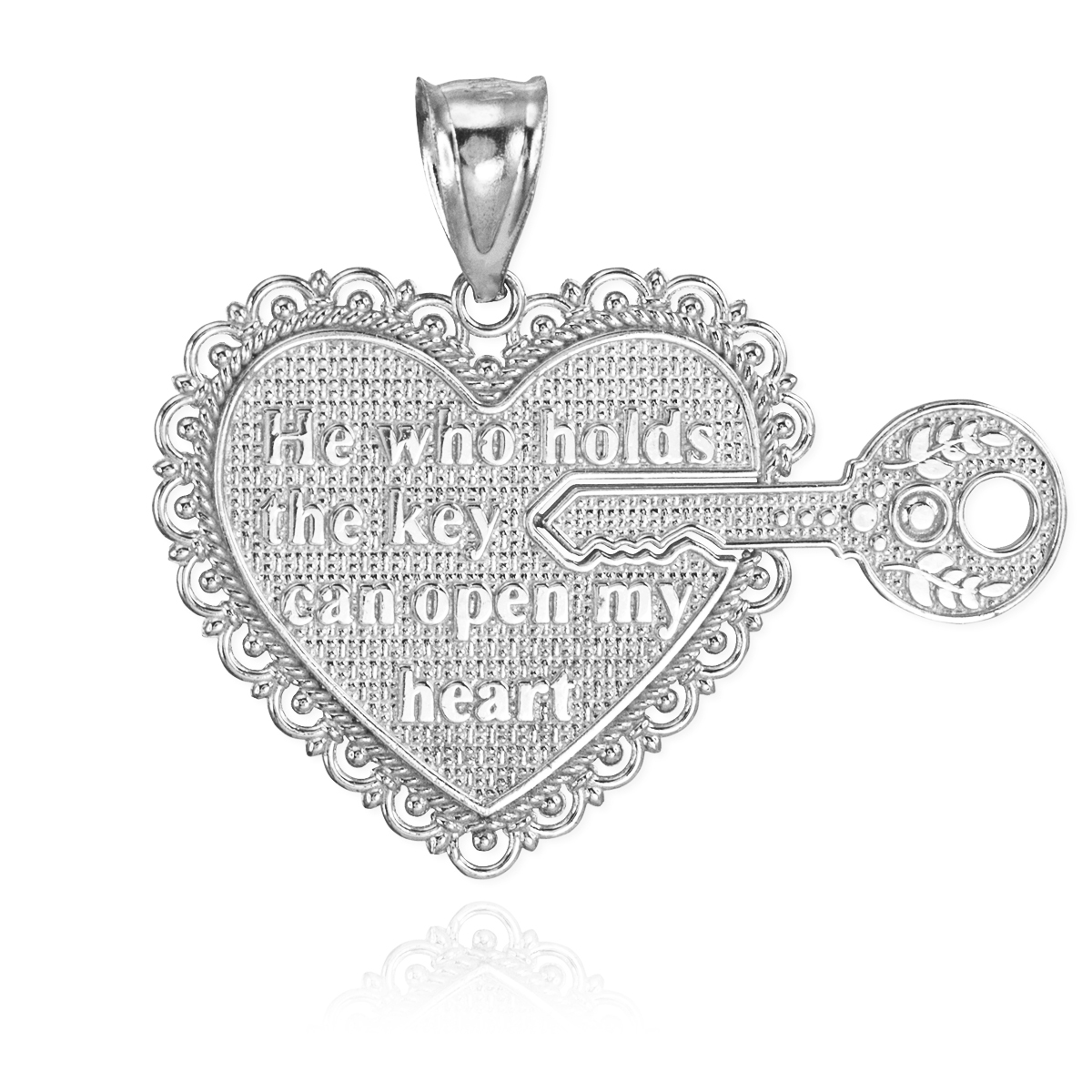 The gold broken heart pendant shows a plain but distinct style that encompasses the level of your romantic relationship. Wearing this pendant means love, commitment and trust, which are three important foundations of a lasting relationship. Gift the half of this gold heart pendant to your loved one this Valentine's day, and show everyone that she is your other half.
Another pendant that couples love to wear is this yellow gold "I LOVE YOU" breakable heart pendant. It features the text script "I LOVE YOU" with a diamond cut design around the edges of the heart. Similar to the gold broken heart pendant, this gold breakable heart pendant is another great way to express your love for each other.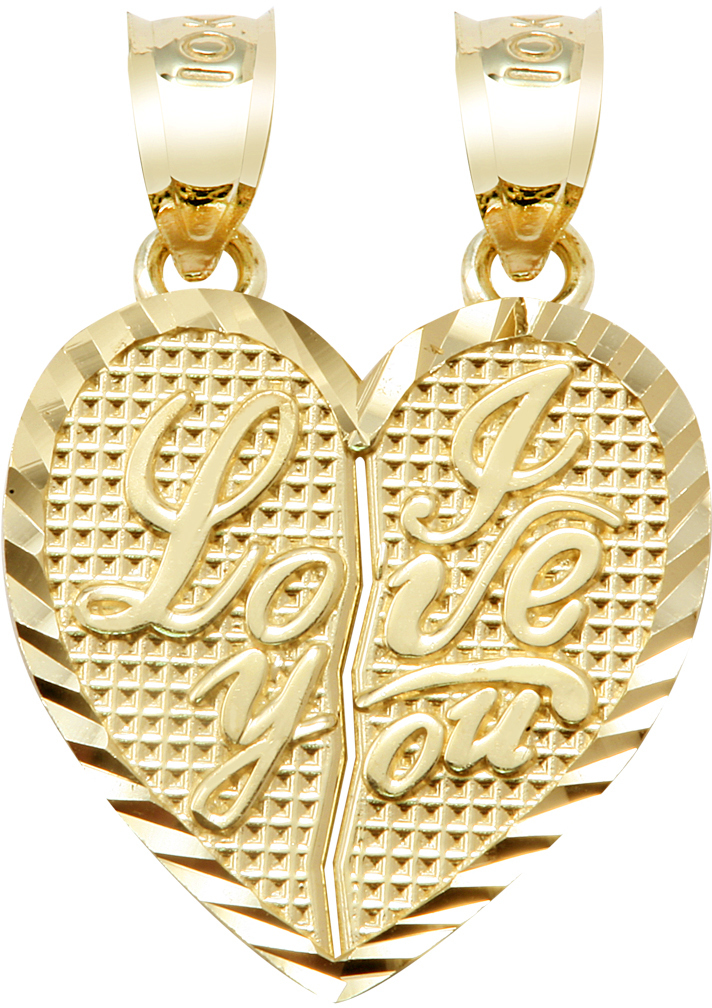 We also have affordable silver matching couple pendants that are within your budget, each made from the finest 925 silver. Browse our store and find the best Valentine's Day gift that will remind her every day that she is lucky to have you in her life. We offer free gift packaging and free shipping, so shop now and gift your loved one something that will last for more than a lifetime.